You are about to see how…
JUST A FEW DROPS CAN LEAD YOU ON AN ABSURDLY SIMPLE PATH TO A HAPPIER HORSE!
What we'll cover in this event..
How To Help Your Horse Relax
How To Help Your Horse With Sensitive Skin
How To Support Your Horse's Sensitive Digestive System
How To Support Your Horse's Breathing, Circulation, Hoofs, Muscles, Joints, Tendons, and Immune System.
Total support for your horse, from head to hoof.
WATCH: Super Quick Intro to Essential Oils
Email thehorseaholic@gmail.com or info@easilyessential.com
Finally, a safe, quick and effective way to keep your horses and yourself calm, happy, vibrant and healthy!
As Equine Wellness Editor of The Horseaholic, a blog that specializes in helping horses and their owners, I know the damage toxic products and a toxic diet can wreak on your horse's health and your wallet! Since I am a busy mom I want simple products that even the busiest horse mom can use…that actually work and that will replace the need to buy certain toxic items at the tack store!
I know personally how demanding life can be and how much of a challenge it is to try and make time to learn something new only to have it not work like it was advertised. I also personally know how frustrating it is to try expensive products, supplements and remedies without support from others.
That's why this will change everything…
WANT EASY HORSE REMEDIES THAT WORK?
It's true! Now there is no need to tear your hair out trying to figure this out alone!  You can start incorporating non-toxic products into your barn routine today with full support so that you actually get results. Essential oils and essential oil based supplements are natural, non-toxic, and simple to use. Essential oils don't cost a fortune to use, and yet still are safe and effective.
Not sure which ones to get? We have created a starter kit to give you a highly affordable (and time efficient) way to jumpstart yours and your horse's natural health journey, plus provide a way for you to earn and get essential oils at a significant discount and even for FREE!
Your horse will love you for it, and so will your health! Now I'm thrilled to share this essential oils starter kit with you.
Introducing the Premium Starter Kit
This starter kit is packed full of all the essential oils you need to get started within your barn and your home as well. Filled with essential oils plus a diffuser to smell them all, you'll also get the ability to learn from me how to:
Make your own products for daily use at the barn and horse shows
Find the safest and most effective oils to use in any situation
Save money with all natural and non-toxic remedies and 24% off retail prices
Protect your family from hidden toxins
Become confident in supporting your horse's health everyday
Get your oils and supplements paid for so you can achieve vibrant wellness in all aspects of your life!
Think it is impossible to learn how to use essential oils? Think again!
Just imagine…
Knowing what steps to take to help your horse relax in stressful situations and to also be able to help everyone in your home get a fabulous night's sleep, have wonderful energy throughout the day, and be kind and happy in the process! Having the best support on this journey that normally would cost you a fortune!
By ordering this in essential oils Premium Starter Kit, you'll get:
10 5ml bottles of our exclusive essential oil blends and single oils: Lavender, Lemon Vitality, Peppermint Vitality, Frankincense, Copaiba Vitality, Thieves Vitality, PanAway, Raven, Citrus Fresh, DiGize Vitality
A DIFFUSER to smell them all. You get 3 different Diffuser options to choose from: The Desert Mist is my absolute favorite!  They are great to deter summer buggers in the barn and also the most amazing spa-like experience and sleep in your own home!
A 2018 Product Guide
Bonus 5ml bottle of Stress Away
AromaGlide Roller Fitment (you can put this roller ball on any of our 5ml or 15ml bottles and they last forever!)
2 packets of Ningxia Red
10 Mini dram bottles for samples
a sample packet of the incredible Thieves Cleaner (dump the sample into a spray bottle and fill with water and you can clean your entire home with one bottle!)
10 product usage cards with a place to attach a sample
Membership into our vibrant support community of over 60000 members worldwide (yep on my team alone!) to empower your health choices
My welcome gift to you filled with resources
Enjoy 24% off retail prices FOREVER as an active member
The ability to earn points on everything you order to support your wellness goals via our frequent buyer's club in your monthly wellness box (no brainer!)
Don't take my word for it…
"My 10-year-old appendix quarter horse Duke – He is my old show horse that has had light riding since 2014 when I had my first son. After two maternity leaves, we are on our second month of getting back into shape. We had X-rays done at the end of July and found navicular changes ?. As of August 1st, I have been using a topical recipe to support his legs and feet. I am kicking myself for not doing it before! Two and a half weeks of this treatment have him moving so much better."
"A sweet mare at my barn struggles with a sensitive digestive system and last year she ended up hospitalized for colic. When I got to the barn today she had gone off her food and water and was struggling once again. I always keep digize at the barn and was so thankful I had it today. Her owner rubbed her abdomen and ears with it and immediately she started licking her lips. About a minute later she was passing gas (that's when I took this picture). By the time I left she was drinking again. Moments like this just leave me feeling so thankful."
"I used to be the girl who spent $30 on fly spray …not anymore!"
"Last night I went out to do chores & found Cooper's leg was swollen. He was favoring it & it was a bit warm to the touch. I went in the house & made up a poultice with some oils in it. I left it wrapped all night & this morning the swelling is gone & no longer warm to the touch. Not sure what he did but it is muddy & slick out. So glad I was able to help him feel better."
When you get started with a PREMIUM STARTER KIT & join our team before 12/21/2018 you'll receive:
FREE Membership to Our Exclusive Community Equine Wellness Facebook Group
FREE 30 Minute Wellness Consultation With Mariam – Wellness Editor & Coach For The Horseaholic
FREE 3-Month Custom Wellness Plan For Your Horse and Yourself
FREE Over 40 Recipes To Start using In Your Barn & Your Home
FREE Beginners Guide To Essential Oils
FREE Membership to Exclusive Family & Pet Wellness Facebook Group
FREE 30 Day Email E-Course To Help You Get Started
These will be available for purchase later, but we'd much rather give them to you for free during this promotion!
Signing Up As A Wholesale Member with Premium Starter Kit– STEP BY STEP
1. Sign up here to get started. I will email you back with more information.
2. Signing up – Select "Sign Up As: Wholesale Member"
3. Enroller and Sponsor – The "Enroller ID" and "Sponsor ID" boxes should already be auto-populated for you. (If for some reason it is not, enter 2828617 for Big Paw Productions in both boxes)
4. Personal Information – Fill out your name, billing address, shipping address, and contact information. (Entering your Social Security Number is optional and for people who are interested in building a business – it can always be added later if you decide to do the business!)
5. Username, Password and Pin – Create your password and pin which you will use to log in to your account and order your oils.
6. Select your Premium Starter Kit. This is where you can specify which starter kit you would like (and you know I think the Premium Kit is the way to go!). You also get to pick which diffuser you would like with your kit.  I love the Desert Mist Diffuser! You must sign up with one of these kits to become a Wholesale Member. You can also purchase other items at this time if you wish.  There are no contracts, monthly minimum purchases, or annual fees. Nothing like that. It truly is risk free to add these amazing oils to yours and your horse's life.
7. Set up your *optional* Essential Rewards Program. As a wholesale member, you also have the option to join our frequent buyer's club called Essential Rewards. I find it is best to chip away and make these simple swaps each month on Essential Rewards. Why? Because the ER club allows me to accumulate reward points that I can redeem for free products! I also get a cheaper flat rate on shipping when I order via Essential Rewards.
8. Agree to Terms & Conditions.
9. CONFIRM YOUR ORDER. I have had many folks miss this step and end up not fully checking out. To confirm, the tool will log you in and it will show you your order again and it will make you enter in your payment information again. We wouldn't want that to happen because then you would not get your oils!
That's it! Totally Easy! Welcome to the amazingly healthy world of essential oils!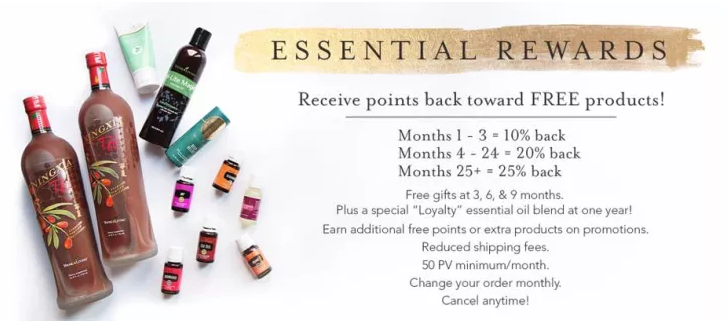 Getting started FAQ
Why should I become a Wholesale Member?
Signing up as a wholesale member puts you under no obligation to distribute the oils.  It simply means that you get to enjoy the benefits of a discounted wholesale membership and save 24% on everything you order, forever. There are no monthly minimum purchase requirements, contracts, or annual fees. It truly is risk free. They stand by their product and let it do the talking.
Is there a monthly order minimum?
No. You do not have to order monthly in order to benefit from being a Wholesale Member. Once you order your premium starter kit, you are free to just order more oils as the need arises… or not. That is the best part. You are never required to order anything, ever. However, as a wholesale member you will always pay 24% less than retail on everything you order.
Do I have to sell products to be a Wholesale Member?
Absolutely not. Being a wholesale member simply means that you are getting your products at wholesale prices. 24% less that the full retail price. You are never… I repeat, never required to sell anything.
What do I need to do to get started?
To begin as a Wholesale Member, you simply start by purchasing the Premium Starter Kit. This is the same kit I purchased to help me dive into the world of essential oils. It is hands down the most cost effective way to get the most oils at once. Not to mention you will also get the home diffuser.
Make sure to contact me once you get started so I can make sure to add you to my member's only Facebook group and other support resources!
Share this on Facebook if you know a horse or person who could benefit from essential oils!